Information about Donations
Why do we need donations, what do we use them for, and what are the different ways in which you can support us financially? Here you'll find the answers to all these questions and some examples of what your donation might be used for.
Why is kein Abseits! dependent on donations?
The short answer:
1. So that we can plan our activities more sustainably and long-term.
2. To put the needs of the children and youth first and react flexibly according to the situation.
kein Abseits! does not have regular funding but is financed through different projects. However, projects alone do not cover all of our organisations' activities and make it impossible for us to plan long-term because of their temporary nature. Donations allow us to put the needs of our target group first. They make it possible for us to think further into the future and stabilise existing concepts and offers. Without donations, we are unable work effectively during times of crisis (like COVID-19) because we do not have the financial resources to act flexibly. 
How do we use donations?
We use most donations for needs that we cannot finance through public funding because funding guidelines exclude some essential costs. These are often expenses in the area of appreciation of volunteers (financial compensation) and payments for catering of any events with children, families, and volunteers. Furthermore, the costs of infrastructure, administration and management are not covered (accounting, office rent, fixed fees for the Spiele-Star, public relations and fundraising)
Additionally, the funding is often not sufficient to cover all the needs of our target groups. In the past, we were able to finance summer camps, sports clubs and educational support in times of homeschooling through donations. More examples are shown in the donation figure above.
What are the different ways in which I can donate?
Classic donations are not given for a specific purpose, and we use them where they are needed most. You have probably already seen some examples in the donation figure above. Here, you can donate to us directly. 
Do you want to gift something to kein Abseits! for your next special occasion? Why don't you give an extra special birthday present or dedicate your next celebration (birthday, anniversary, wedding) to our organisation! Just create your own fundraising campaign and get going: You can create your own campaign here!
If needed, we can also equip you with resources, like flyers or other materials to distribute at your celebration. Simply send us an email with the subject "Anlassspende" at spenden@kein-abseits.de.
Did you always want to become a star? Here is your chance! With a regular donation to our organisation, you will become one of our "Spenden-Stars" (donation stars). How does that work? Simply support us monthly with an amount of at least 10€. Our Spenden-Stars support us through thick and thin. Only through the continuity of regular donations can we plan long-term and continue our activities for children and youth even through crisis.
We would love to welcome you to our Spenden-Star-family! ♥
If you are interested, you will also receive exclusive behind-the-scenes insights into our work.
You can set up you regular donation here.
Every year we organise a kein Abseits! charity run. At the moment, this is a hybrid event, enabling people anywhere in the world to participate. Apart from active runners, we are always looking for donors who support the campaigns. You can find more information here (in german).
Online shopping and doing good: You can support kein Abseits! with a small donation when online shopping, using this link from the company "Boost". And the best thing? You can do this without any extra costs for you. For every completed purchase, Boost donates a small amount to an NGO. Whether you buy tickets for public transport, book a hotel, buy a new computer, clothes or a Christmas gift. If you choose kein Abseits! while 'Boosting' we receive a small percentage of the price of your purchased goods.
The exact process applies to Amazon Smile, where you can choose us as the recipient of your donation. This way, a small percentage of your order will be donated to us, without you having to pay more.
Right now, we are looking for the following material donations:
★ Plants
★ Garden benches and tables
★ Computer monitors
★ (Bussiness) Mobile phones
Do you want to donate something? Then contact us via info@kein-abseits.de using the subject "Sachspende". We are very grateful for any donations. 
Do I get a donation receipt as proof of donation?
As an NGO, we can issue donation receipts to private persons and companies. For this, we need the whole (company) name and address. This information can either be given during the donation process or sent by e-mail via. spenden@kein-abseits.de.
Please note: donations of up to 300 euros can be submitted to the tax office without an official donation receipt simply with proof of payment.
We send out donation receipts at the latest at the end of the year/ beginning of the new year. Should you need the receipt earlier, please contact us via mail.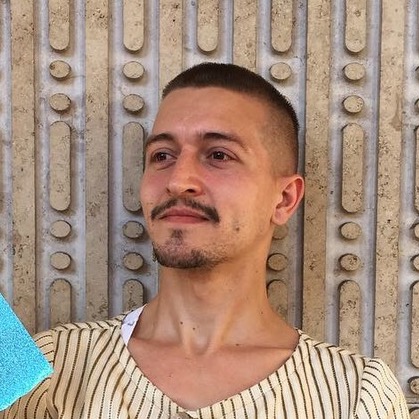 Fotocredit: thisismywork.online
Valentin Schmehl
"In einer Gesellschaft, die so gut darin geworden ist, uns voneinander zu trennen und soziale Unterschiede konstant verschärft, ist die Arbeit von "kein Abseits!" unerlässlich: und so wertvoll! Ich bin seit Jahren Fan!"
Margot Nitsche
"Ich spende an kein Abseits!, weil ich da sicher weiß, wo das Geld ankommt und der Verein immer viele gute Sachen für die Kinder macht."